Types of Marketing Campaigns (A Guide with Examples)
Apr 18, 2022
My love of marketing campaigns runs deep. I watch them in my spare time, I could quote them in my sleep. That's why I've dedicated all 21 years of my career to creating campaigns.

Campaigns work. Marketers in agencies and large corporations already use campaigns to reach their marketing objectives. Campaign Del Mar ran a poll recently, and we found only 50% of small business and start-up founders had created campaigns before.
What is a Marketing Campaign?
Let's start with understanding what a campaign is. We define it as:

"A connected series of actions leading to the desired outcome."

Think about a politician running for office. Their desired outcome is to win the election. Their election campaign is everything they do leading up to the vote to achieve their goal.

Do candidates throw all their money (and time) into one thing to win? No. They speak at town halls. Buy advertising. Give press interviews, send emails, get on the phone with voters, among other focused efforts. These activities tie together with an overarching message, slogan and visual identity.

This is the same for a marketing campaign.
So, a marketing campaign is a considered, cohesive, focused effort.
Different Types of Marketing Campaigns
Campaigns come in all shapes and sizes, and there are many different types of campaigns. They usually fall into three different categories:

1) Channel-specific
2) Tactic-led
3) By objective
Channel-Specific Marketing Campaigns
Some campaigns are channel-specific such as:
PR campaigns
Email marketing campaigns
Paid advertising campaigns
Integrated, multi-channel campaign (my preferred option)
View this post on Instagram
Dove's #NoDigitalDistortion social media campaign
Tactic-Led Marketing Campaigns
Some campaigns are led by specific tactics, including:
Collaboration marketing campaigns
Influencer marketing campaigns
Storytelling campaigns
Marketing campaign examples
Collaborations are a big part of Airbnb's campaign strategy. They have collaborated with Mattel on a Barbie dream house, the TV series Bluey on a once-in-the-lifetime experience and LEGO on a private playground surrounded by 25 million bricks.
Airbnb x LEGO collaboration campaign (Image via Airbnb)
Not only a user-generated content campaign, but Spotify Wrapped is also an annual retention campaign.
Marketing Campaigns Defined by Objective
All marketing campaigns should start with a primary marketing objective.
Often, brands go wrong because they try to cram too many objectives into one campaign. As we learned above, campaigns work best when focused on one or two specific goals.
Common marketing campaign examples include:
Lead generation campaign
Referral campaign
Repositioning campaign
Sales or conversion campaign
What is a Brand Awareness Campaign?
A campaign intended to build brand recognition. Often the biggest challenge to growth is the fact most of your target audience doesn't know you exist. Brand awareness campaigns expand your reach and visibility to grow your audience.

You want as many people in your target audience to know who you are and what you offer. Most brands have a very narrow top of funnel. Successful brand awareness campaigns put brands on the map.
Brand Awareness marketing campaign examples
Perhaps the most iconic brand awareness campaign is Got Milk?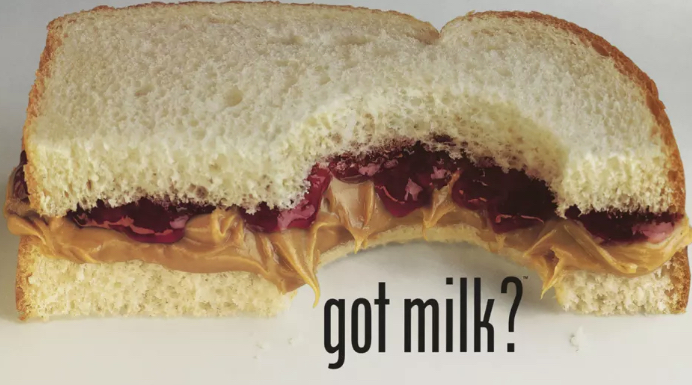 Watch Campaign Del Mar's latest brand campaign.
What is a Lead Generation Campaign?
Lead generation applies to service-based, B2B and SaaS brands. Unlike e-commerce brands where customers can see them for the first time and buy a product 20 minutes later, service-based brands have a longer and more involved sales process.

Service-based brands must capture and qualify prospects. They have to nurture those leads before they become customers. This process is a lead generation campaign.
Launch Plans Versus Campaigns
'Launch' is the new buzzword in the online space. Not only a verb, it's now used to describe the promotional activity before the release of new products, services, offers and online courses. The trouble with new-age launch plans? They're often templated, "this-worked for-me-so-fingers-crossed-it works-for-you-too" digital products.

They are exhausting because they try to do too much. Build an audience, nurture the audience and convert them all within one short period. As already discussed, campaigns work best when they focus on one objective.

Marketing campaigns are ideal for launching new initiatives. I have run successful marketing campaigns to launch products, services, online courses and digital offers for Campaign Del Mar and our customers.
What are Referral Marketing Campaigns?
Referral marketing is about getting your existing customers and audiences to send people your way. While this can happen organically, referral marketing campaigns deliberately supercharge those referrals.
Referral marketing campaign example
My favourite referral marketing campaign is Masterclass's Buy One, Share One free which they have run multiple times.
Masterclass 'Buy One, Share One Free referral campaign
What is a Repositioning Campaign?
Pretty much every brand has had to pivot in the last few years. If a brand is known for something and now wants to be known for something else, a repositioning campaign is a smart idea. It can take a long time to change perceptions. Creating a purposeful campaign about a brand's new offering can fast-track that process.
What is a Sales or Conversion Campaign?
A planned approach for converting leads into customers. Yes, you can use marketing campaigns to make sales. But you will also need to deploy some sales strategies like outreach and sales calls. You cannot convert a cold audience so sales/conversion campaigns target warm audiences. If you have marketing campaign experience, running a brand awareness and lead generation campaign back to back with a conversion campaign is an option. This requires considerable planning and enough lead time. Which is another reason "launch plans" don't work. They don't give audiences the time they need to progress through the marketing funnel.
Benefit Cosmetics 'Lashtastic' new product launch campaign (Image via Because Experiential Marketing)
What type of marketing campaign should you create?
Start with your objective. What is the biggest challenge or opportunity facing your business? Is it building your audience, generating leads or making sales? This will determine your campaign type.
Use our quiz to help you find out the best campaign type for your brand in less than 5 minutes.
Once you know your primary campaign objective, pick the best channels and tactics for your type of campaign. For example, social media and paid advertising are great for building brand awareness. Email marketing delivers the best results for conversions.

Once you have your objective, determine your marketing mix (the channels you will use). Then, get the creative juices flowing and pick some tactics for your campaign.
Mia's tips for effective marketing campaigns
I've seen many brands struggle to pick the right marketing campaign over my 21 years in the industry. This is why Campaign Classroom, our campaign marketing course is so popular. It provides a comprehensive overview of campaign marketing with practical support to bring your campaign to life.
The best campaigns have;
Most brands go wrong by trying to cram too many objectives into one campaign. The trouble is, brands have many goals, and they find it challenging to pin down one thing. But strategy is about choices; we can't do it all at once, so we must prioritise. The question to ask yourself is, what is your most pressing objective right now? Or what objectives do you need to meet before you can move on to other significant objectives? For instance, if your brand isn't well known, the first step would be a brand awareness campaign.
Using only social media for your campaign is like using only a hammer to build your whole house. Why limit yourself to one tool when so many others are at your disposal? But smaller brands rely too much on social media.

Using a smart mix of paid, owned, and earned channels allows you to do more with less. Don't throw all your money at advertising. Use owned and earned channels to get more from your budget.
Utilise at least one creative tactic
Campaigns are about capturing attention. Underpin your campaign with a creative theme, hook or message that resonates with your audience. I refer to this as the "Big Idea", coined by David Ogilvy.

Coming up with the Big Idea for your campaign is one of the most challenging parts of campaign creation. It's also one of the most important. Why? It determines whether your campaign stands out or blurs into the background.

Playing it safe is risky. You are almost guaranteed to have people scroll past your campaign. Original ideas win, so creativity is the future of business advantage.
Author:
Mia Fileman is a professional marketer with 21 years of experience as a Brand Manager, Agency Director and Creative Strategist. She's the Founder of Campaign Del Mar a marketing education platform for entrepreneurs and marketing teams. Mia is also the host of the Got Marketing? Podcast and a widely published marketing expert. She has written for Social Media Examiner, Mumbrella and Smart Company, among many others.
She spent the first decade of her career in brand management roles for global consumer brands Black Swan, Kraft, L'Oreal and BIC France. Upon returning to Australia, Mia worked agency-side before setting up her marketing agency. Those seven years creating and running campaigns for business and government clients gave Mia incredible insights into what smaller brands need - and how quick-fix learning products are failing them.
Now, Mia teaches startup founders and marketers how to create smarter marketing campaigns, even on a shoestring budget.
Written By
Mia Fileman
Global Marketing Strategist
Mia is a campaign strategist and founder of Campaign Del Mar. You'll love her hard hitting, no BS marketing expertise honed by 20 years in the industry. She is a widely published writer for publications including Social Media Examiner, Mumbrella, Marketing Mag, Smart Company and Better Marketing. She spent 10 years in brand management roles for global consumer brands Vegemite, Kraft, Maybelline and BIC in France. Now she's a full-time trainer, mentor and consultant that works with you to drive your business results.
Author
Mia Fileman
Global Marketing Strategist
Mia is an expert marketing strategist and founder of Campaign Del Mar. You'll love her hard hitting, no BS marketing expertise honed by 20 years in the industry. She is a widely published writer for publications including Social Media Examiner, Mumbrella, Smart Company and Better Marketing. Mia has spent 10 years in brand management roles for global consumer brands Vegemite, Kraft, Maybelline and BIC in France. Now she's a full-time trainer, mentor and consultant that works with you to drive your business results.